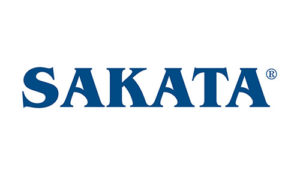 Sakata Seed America was established in 1977 as a research, production and sales division of Sakata Seed Corporation. Our objective is to quickly and efficiently meet industry expectations for quality seed, strong performance and excellent yields, as well as retail and consumer demand for delicious fruit and vegetables.
Our Mission: To contribute sustainably to the betterment of life and culture of people around the world with values created through our innovative flower & vegetable varieties and through our services.
Sakata is seriously limiting who can attend its live trials to ensure the health of its customers, it will post a virtual version of the trials in early September. It will send out an eBlast to at that time.
Here are the crops you will be able to view in the videos:
Cool Crops Trialed in Salinas, CA: Broccoli, baby leaf, beet, Swiss chard, spinach
Warm Crops Trialed in Woodland, CA: Melon, onion, pepper, tomato, pumpkin, winter squash, watermelon
If interested in attending, please email Jian Escobar at jescobar@sakata.com